Owned and operated by the husband and wife team of Master Rick and Sensei Katrina, Aamerican Colleges of Jiu- Jitsu and Karate is a family-oriented environment. We strive together to teach kids about respect (treating others as we would like to be treated), honor and integrity (principles that seem to be lost in today's society), and good basic morals (e.g., don't lie, cheat, steal or use profanity). We also emphasize the importance of getting along with others. Everyone knows it's impossible to have too many friends.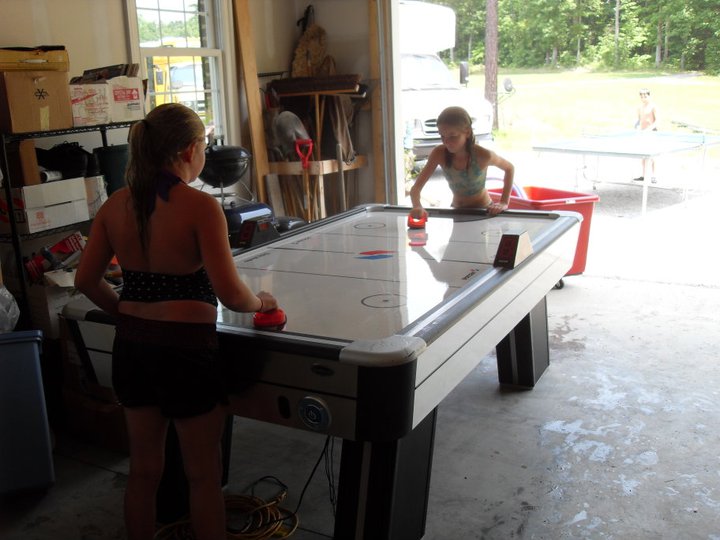 Daily Schedule
Below is a typical schedule for our summer program:
7:30 - 9:00 am -- Drop-off period (This is also Quiet Time in class until all kids have arrived)
9:00 - 9:15 am -- Morning snack (provided by parent)
9:15 - 10:15 am -- Martial Arts class, covering our basic core material. (Note: On Movie Days we leave at 9:10 am)
10:15 am - 4:00pm -- Field trip (lunches and appropriate attire provided by parents)
4:00 - 5:00 pm -- Afternoon snack (provided by ACK) and afternoon Martial Arts class
5:00 - 6:00 pm -- Afternoon Quiet Time and pickup (we ask that all students be picked up by 6:00 pm)
Although our summer camp is designed for those who need child care for the entire summer, we welcome kids who only need a week or several weeks at a time. If your child can only be with us for a few weeks, Aamerican Colleges of Jiu- Jitsu and Karate will not disappoint. Most feedback we get is "We spent more money on other camps, but my child liked it here most.Next summer our priority is here". We believe that you will have happier kids when you sign up for our program, which in turn will make you a happier parent. Aamerican Colleges of Jiu- Jitsu and Karate does give a price break to those who enroll for the entire summer.
Activities We Enjoy
Most places that provide child care boast of having a field trip once a week. At Aamerican Colleges of Jiu Jitsu and Karate we have a field trip every day (weather permitting). Master Rick is one who believes in getting kids outdoors to have fun. Our field trips include, but are not limited to:
TVRA pool (twice a week)

Cobblestone Water Park

Roller skating

Bowling

Go-kart racing

Miniature golf
We also visit Master Rick's Park which includes billiards, air hockey, foosball, ping-pong, and basketball. Other activities at the Park include fish, frog, and pollywog catching, as well as inflatables and life vests for swimming. If you want your child to have a fun, memorable summer, and learn important life skills, look no further. You won't be disappointed!